The Passage • Series Launch
For FOX's viral-vampire drama, The Passage, the in-house design team created a visual identity that tempers the horror element with a softer, filmic touch. The FOX Design team worked with specialized cinematographer Christopher Webb to capture macro imagery and in-camera titles through practical production techniques. Organic textures weave through the designs as a visual and metaphoric 'connective tissue' that ties the characters of the story together. Live-action photographic plates served as the foundation for additional design and VFX work.
Process • Concepting
Above is some of our initial tone and visual inspriation references. With this we approached in-camera FX guru Christopher Webb to shoot macro elements and in-camera titles for the project. Below is a BTS look at that shoot.
From there we delved into the design process. While we had a good sense of the visual themes and imagery we
wanted, there was still much room for exploration. Below is a sampling of some of those initial explorations.
Below: Style frames of the final direction.
From there we created a toolkit to package episodic promos. We also mounted a 2nd shoot with Mr. Webb to pick up
imagery with the show's talent. Material from that shoot were worked into a series of character vignette spots that ran across broadcast
and social media platforms.
Broadcast Campaign Designs
Character Vignettes

These spots ran on broadcast as a roadblock during the season 5 premiere of Gotham. The intention was to build upon and blur th lines between our Broadcast Design elements and the live-action talent footage.
Below: A sequence of all 10 character pieces.



Integrated Campaign.

Examples of other elements in the campaign that drew from the visual groundwork we laid ( Key Art, Digital, etc.)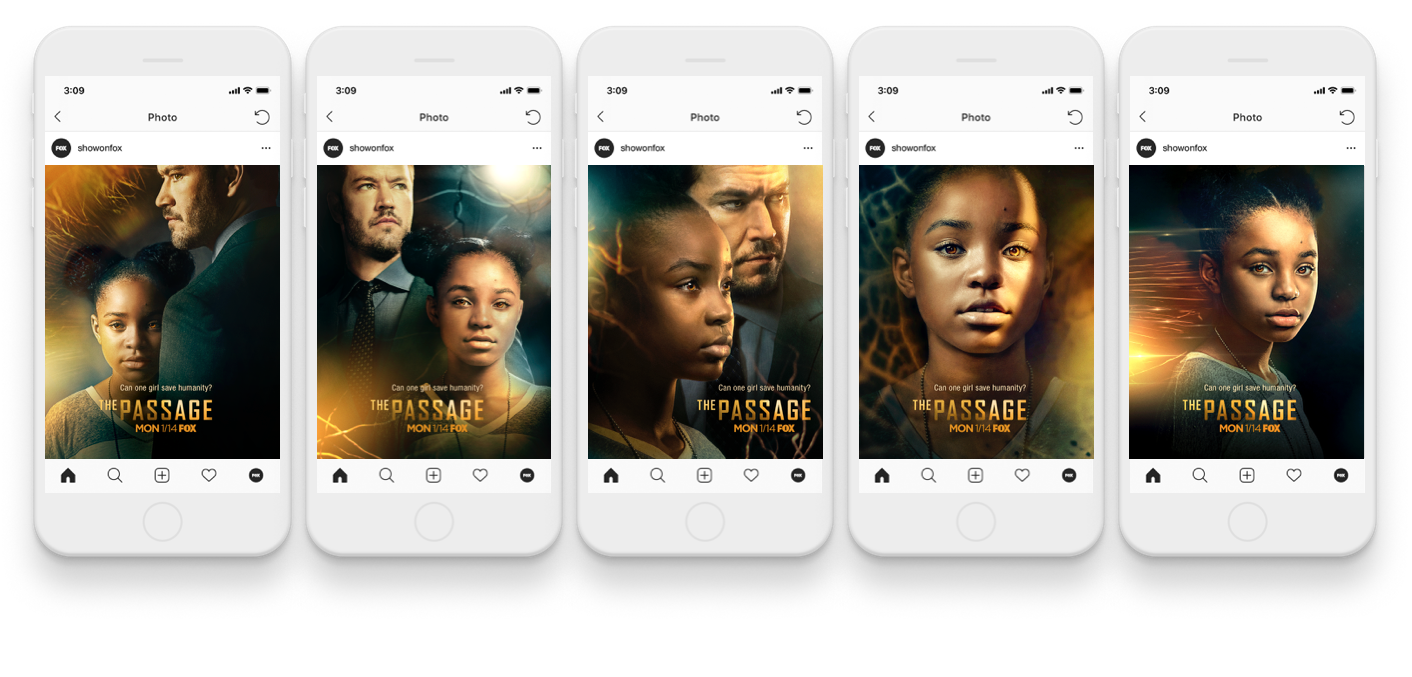 Highlight Reel

This is a mega-cut created to highlight the design, VFX and photography work we did for the launch campaign.



Thanks to the teams who help support this vision.

::FOX Credits ::
VP, Broadcast Design: Ian MacRitchie
Design Director: Jesse Hallas
Motion Graphics Design Director: Scott Shassberger
Lead Designer/Compositor: Julie Zack
Character Vignette Editor: Lance Larson
::Vendor Credits::
Cinematographer: Christopher Webb
Shoot Producer: Lavanya Radhakrishna
Production Company: Artifex Productions
Production Facilities: FX WRX (NYC), Pinewood Atlanta
Megacut Score & Mix: Chris White, Comrade Studios Additional Design Exploration: Ballast Design (LA)
---